Sponsors & Partners
Coca-Cola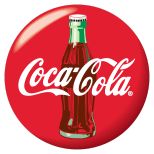 Northwoods Mall is proud to have Coca-Cola as a sponsor. Coca-Cola is the world's leading manufacturer, marketer, and distributor of nonalcoholic beverage concentrates and syrups, used to produce nearly 400 beverage brands. Coca-Cola's corporate headquarters are in Atlanta, with local operations in over 200 countries around the world.
Heritage Trust Federal Credit Union

Official Play Area Sponsor
Take a break and enjoy Lowcountry Adventure, the new play area located in the food court, sponsored by Heritage Trust Federal Credit Union. We serve around 50,000 members and have 11 branch locations and over 300 Select Employer Groups throughout Charleston, Dorchester, Colleton and Berkeley Counties.