Volunteer Income Tax Assistance
Saturdays from January 28 through April 15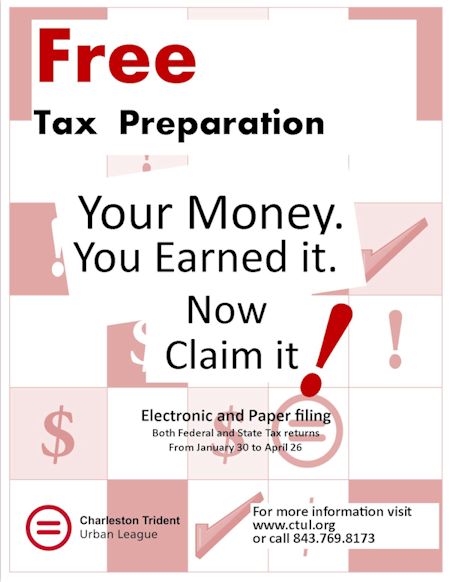 The Volunteer Income Tax Assistance (VITA) Program is a free service that assists thousands of individuals earning up to $60,000 in annual income in preparing your taxes and qualifying for Earned Income Tax credits.
They will be set up inside Northwoods Mall every Saturday from January 28 through April 15 near Dillards. Hours are 9am - 1pm. Walk in only.
Click through to find out everything you should bring with you. https://www.irs.gov/individuals/checklist-for-free-tax-return-preparation
Brought to you by the Charleston Trident Urban League.